Latest News:
"Reeling in the excitement! We'll be closed on Sept 29 & 30 for our first annual fishing derby." 🎣🌟
Quality Portable Buildings in Coquitlam, BC
Carports in Coquitlam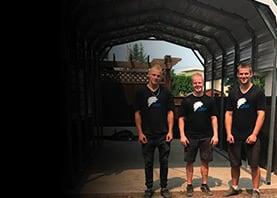 Get an instant quote today.
Are your vehicles constantly bombarded by snow, heavy rain, and dusty winds when they are not in use? Do you want a simple and effective method of protecting your vehicle from these elements? JAW Portable buildings can help. We specialize in adding durable portable buildings to your property that can be used to store and protect vehicles of all sizes. Whether you need to store a classic vehicle, a boat, or a large RV, we can help. Our experienced team will work with you to determine the perfect pre-engineered metal building for your property and vehicle. Get in touch with JAW Portable buildings today to learn more about our selection of portable carports in Coquitlam.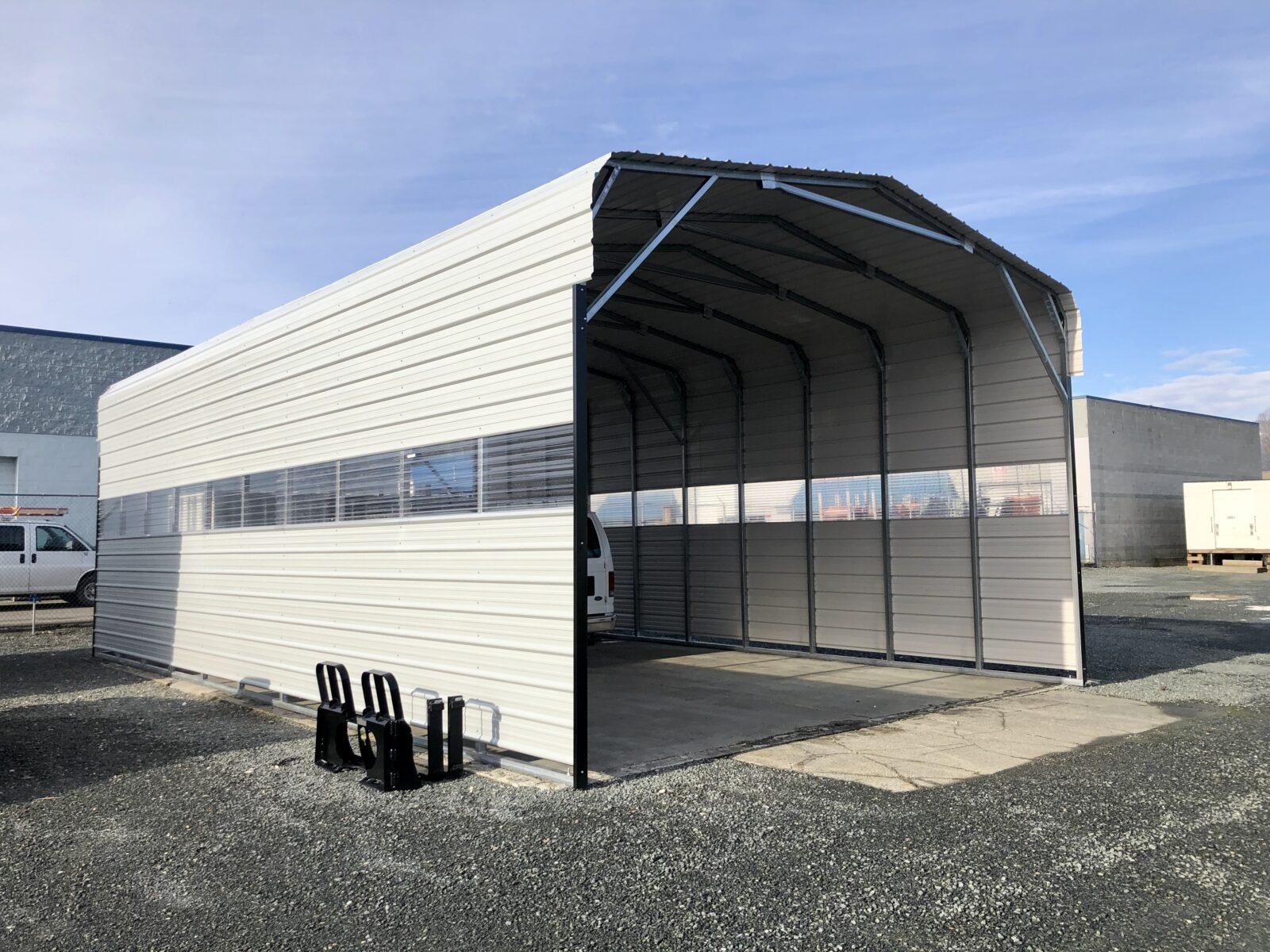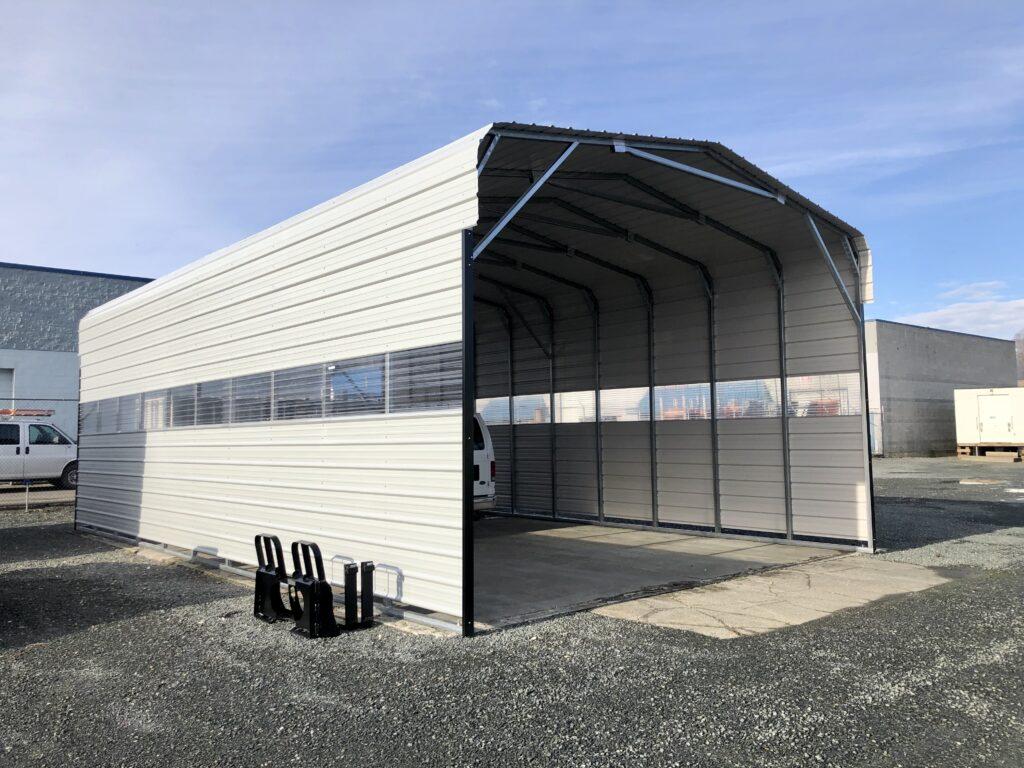 JAW Portable Buildings proudly provides our products and services to all customers throughout Coquitlam, BC. Some of the areas we serve in Coquitlam include:
Austin Heights
Canyon Springs
Cape Horn
Central Coquitlam
Chineside
Coquitlam West
Eagle Ridge
Harbour Place
Hockaday Nestor
Maillardville
Meadow Brooks
Park Ridge Estates
Partington Creek
Ranch Park
River Heights
CARPORTS
Do you want to keep your daily driver or classic vehicle safe from wear and tear caused by the elements? Look no further than our selection of portable carports. Each carport is constructed from high-quality materials and is precision-engineered to ensure lasting durability. This ensures quality protection from all types of harsh weather and debris, keeping your vehicle in optimal condition. Every unit can also be equipped with canopy walls to further enhance protection while adding a layer of privacy.
RV SHELTERS
RVs are a lot of fun, but they typically are not used all year. When it is time to park your RV for the season, harsh weather can cause significant wear and tear to the paint, windows, and other elements of the vehicle. To ensure that your RV stays in the same condition that you parked it in, look no further than our selection of high-quality RV shelters. We construct each unit from light and highly durable materials, ensuring optimal protection while maintaining the ability to transport the shelter wherever it is needed. If you regularly deal with extreme weather, consider one of our RV shelters with added canopy walls for enhanced protection.
BOAT CARPORT KITS
Though a fabric cover can keep dust and dirt off your boat, it will not do much to protect against extreme rain, heavy snow, hail, or harsh winds. To keep your boat safe during the offseason, consider a boat carport kit from JAW Portable Buildings. Each unit features exceptional durability and portability, allowing for easy installation on your property. This allows you to choose the perfect location for installation while making it easy to transport the unit if your space changes or you decide that another area is a better fit.
COMMERCIAL STRUCTURES
In addition to our high-quality carports, JAW Portable buildings is proud to provide our customers with a variety of pre-engineered commercial structures. With a variety of sizes and configurations available, we can help you choose the perfect option for your specific needs and industry requirements. Every commercial structure we provide is constructed from high-strength materials and a precise eye for detail, ensuring lasting durability and safety for any industry.
PRE-ENGINEERED BUILDINGS FROM JAW PORTABLE BUILDINGS
Whether you are looking for a carport with canopy walls or a commercial structure to use as an office, JAW Portable Buildings has you covered. Our experienced team knows what it takes to provide quality solutions every time. We will collaborate with you every step of the way to ensure that you are getting the perfect solution for your needs. When you need a portable carport or pre-engineered building that provides lasting durability and reliability, trust JAW Portable Buildings. Reach out to our team today to get started on your project!
GET A QUOTE IN LESS THAN ONE MINUTE.
Virtual Portable Building Creator.
Step One

(EDIT)

Step Two

(EDIT)

Final Step
Region:
Choose a province:

*
PRO TIP:
All fields with a red dot are required.
Got a question? Connect with us.Contact Us
We're the team to trust for your portable building project.