Latest News:
"Reeling in the excitement! We'll be closed on Sept 29 & 30 for our first annual fishing derby." 🎣🌟
Products Customized to Meet Your Needs.
Custom Portable Metal Buildings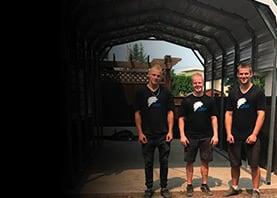 Get an instant quote today.
If you are looking for a unique portable metal building that will meet your specific wants and needs, we can help. At JAW Portable Buildings, we can completely customize carports, portable garages, RV shelters, and boat shelters to fit your exact requirements.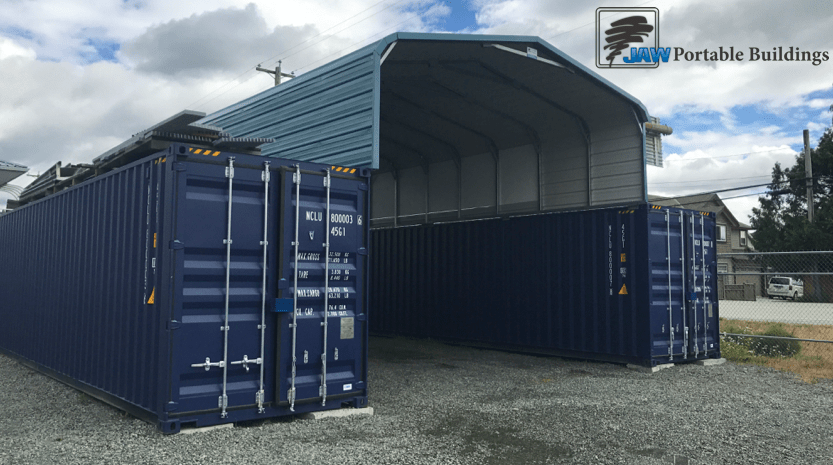 Custom Portable Storage Shelters in British Columbia & Alberta
Completely custom portable storage shelters optimized for anything you have in mind.
Whether you need your portable storage shelter to be a particular size or a unique shape, there is no customization job that our talented team cannot handle. While all of our custom products are manufactured using the same high-quality materials as our standard portable metal buildings, each of the individual components can be customized to meet the size and shape requirements of your unique project.
Custom Carport Specifications
Standard components customized for your needs.
14-gauge galvanized steel tubing
Base rails
Round or A-frame trusses
29-gauge sheet panel cladding
Ground rod or concrete anchors
U-channel braces
L-trim edging
12 cladding colours to choose from
NOTE: Frame lengths come in 4' increments, the longest base rail we ship is 20' long. Cladding is to overhang the rafters on the front and back by 6" each side. Please contact us for more details.
Customizable Carport Kits
The versatility of our portable buildings will amaze you!
GET A QUOTE IN LESS THAN ONE MINUTE.
Virtual Portable Building Creator.
Step One

(EDIT)

Step Two

(EDIT)

Final Step
Region:
Choose a province:

*
PRO TIP:
All fields with a red dot are required.
Got a question? Connect with us.Contact Us
We're the team to trust for your portable building project.