Latest News:
Crafting durable metal structures, Jaw Portable Buildings offers reliability in every structure we manufacture.
Safely Store Your RV From Canadian Weather.
Portable RV Shelters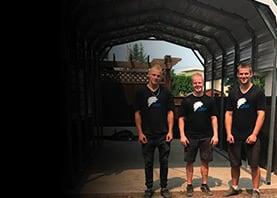 Get an instant quote today.
At JAW Portable Buildings, we understand how important it is to protect your RV from the harsh Canadian weather when it is not in use. That is why we manufacture and sell a wide range of portable RV storage shelters that are specifically built to stand up to all kinds of weather conditions.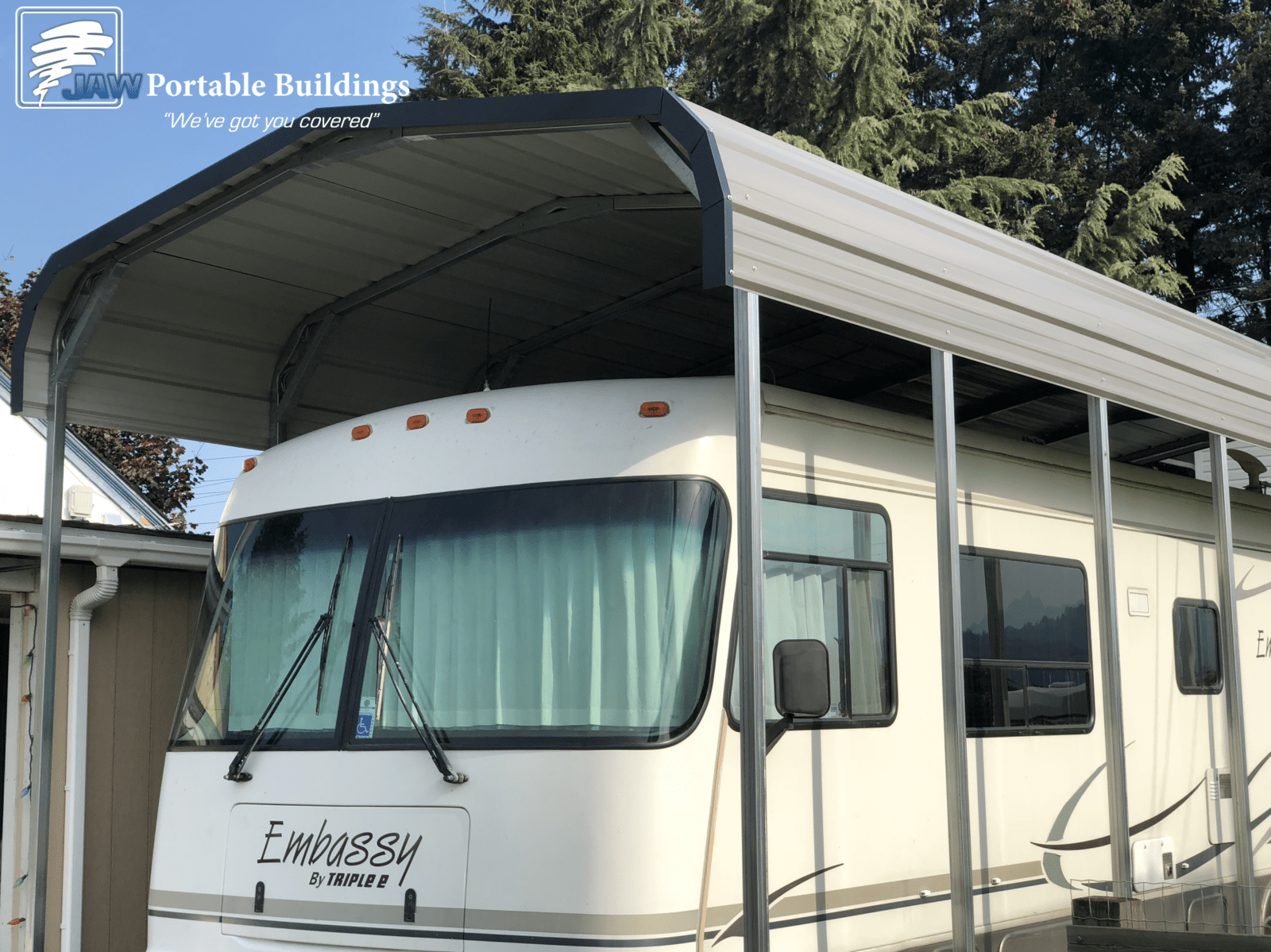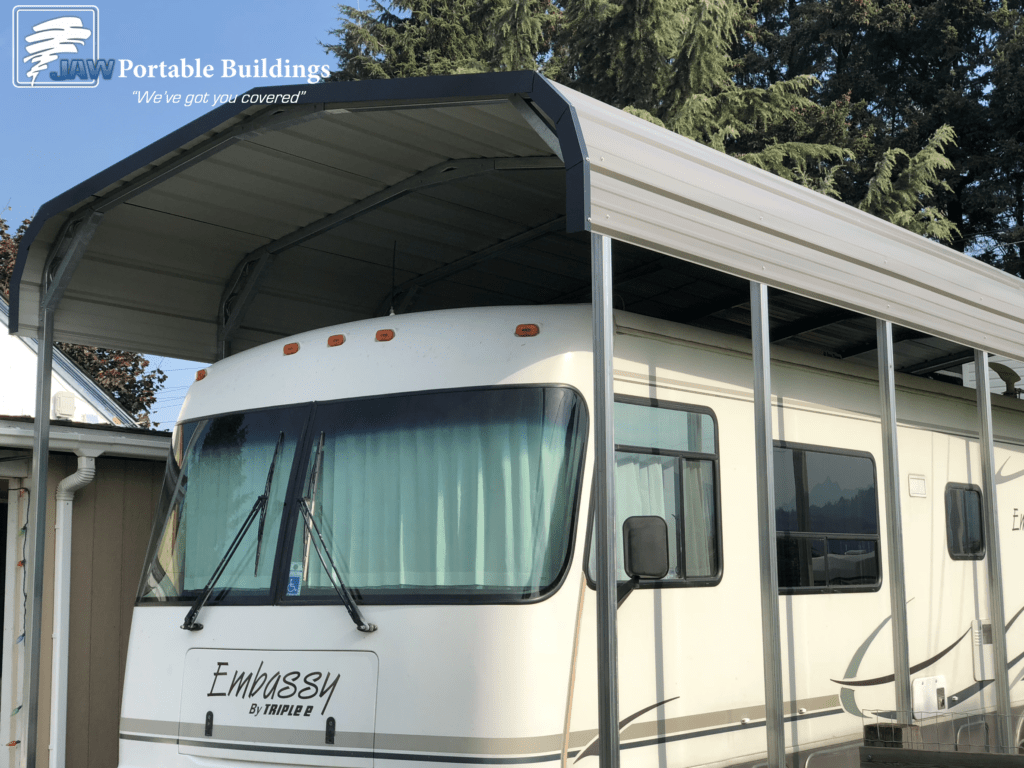 RV Storage Shelters in British Columbia & Alberta
Portable storage shelters for RVs are available in a selection of widths, lengths, heights, & colours.
RV storage shelters are constructed from metal canopies and frames that are extremely lightweight and easy to move. This type of mobile garage can be installed on any ground surface and it is designed to withstand all kinds of Canadian weather conditions, including high winds and heavy snowfall. If you are looking to add an extra level of protection, all RV storage shelters can also be equipped with canopy walls or customized to meet your exact requirements.
Standard RV Shelter Specifications
Portable RV shelters come standard with…
14-gauge galvanized steel tubing
Base rails
Round or A-frame trusses
29-gauge sheet panel cladding
Ground rod or concrete anchors
U-channel braces
L-trim edging
12 cladding colours to choose from
NOTE: Frame lengths come in 4' increments, the longest base rail we ship is 20' long. Cladding is to overhang the rafters on the front and back by 6" each side. Please contact us for more details.
GET A QUOTE IN LESS THAN ONE MINUTE.
Virtual Portable Building Creator.
Step One

(EDIT)

Step Two

(EDIT)

Final Step
Region:
Choose a province:

*
PRO TIP:
All fields with a red dot are required.
Got a question? Connect with us.Contact Us
We're the team to trust for your portable building project.