Latest News:
"Reeling in the excitement! We'll be closed on Sept 29 & 30 for our first annual fishing derby." 🎣🌟
Providing Portable Buildings Throughout New West, BC
Carports in New Westminster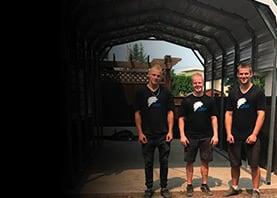 Get an instant quote today.
Do you wish you had a covered area on your property where you could work on a wide range of projects? Are you looking to cut down on storage costs by keeping your RV on your property instead of at a facility? The dedicated team from JAW Portable Buildings can help you select the ideal carport, RV shelter, or commercial structure for your unique wants and needs. Get in touch with us today to learn more about our selection of carports in New Westminster.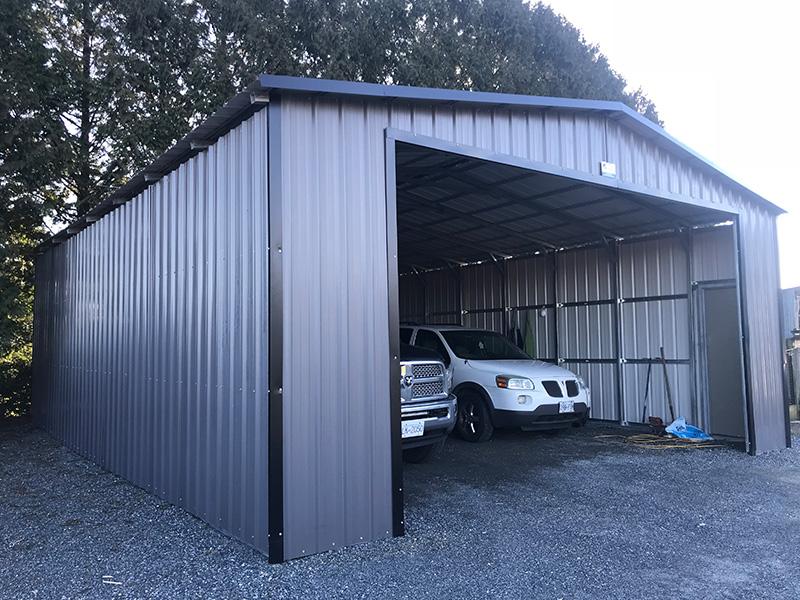 JAW Portable Buildings is proud to provide customers living and working throughout New West with high-quality products and services. Some of the areas we serve in New Westminster, BC include:
Brow of the Hill
Brunette Creek
Connaught Heights
Downtown New Westminster
Glenbrooke North
Glenbrooke South
Kelvin
North Arm North
North Arm South
Queen's Park
Queensborough
Sapperton
Uptown
Victory Heights
Westend
CARPORTS
If you want to keep your vehicle—car, truck, SUV, van, motorcycle, classic car, etc.—safe from strong weather conditions, airborne debris, or other potential hazards, a portable carport might be the ideal solution for you. All of our carports are designed, manufactured from high-quality materials, and installed by our team, so you can rest assured that your vehicle will be receiving lasting protection. Our carports can also be equipped with canopy walls for added durability and privacy. Get in touch with us today to learn more about our selection of carports in New Westminster.
RV SHELTERS
RV shelters provide the ideal solution for storing your RV, camper, or other recreational vehicle on your property, saving you time and money in the long run. Our RV shelters are specifically designed to keep RVs safe from the elements when not in use, minimizing the risk of damage caused by strong winds, snow, hail, and heavy rainfall. While each unit provides lasting durability, they are also designed and manufactured using lightweight materials, making it easy to move the shelter from one location to the next, if need be. We also offer canopy walls for our RV shelters to help further protect against the elements.
BOAT CARPORT KITS
When it comes to protecting your boat during the off season, why settle for a fabric cover when you can have the complete protection of a boat shelter? All of our boat carport kits are designed and manufactured using high-quality lightweight materials, providing a rugged and durable shelter that is extremely easy to move and install on various surfaces.
COMMERCIAL STRUCTURES
Whether you need to add additional storage space to your business or you want create an enclosed office space so you can work from home, we can help you select the ideal commercial structure for your exact wants and needs. Our dedicated team members will work closely with you to custom design the commercial structure of your dreams. Reach out to us today to learn more about our selection of commercial structures for sale in New West.
PRE-ENGINEERED BUILDINGS FROM JAW PORTABLE BUILDINGS
From durable pre-engineered commercial structures and carports to boat and RV shelters, JAW Portable Buildings is proud to provide a range of high-quality products for businesses and individuals alike. Get in touch with our dedicated team today to learn more about our selection of carports in New Westminster. We would love to help you choose the right solution for your property, budget, and needs.
GET A QUOTE IN LESS THAN ONE MINUTE.
Virtual Portable Building Creator.
Step One

(EDIT)

Step Two

(EDIT)

Final Step
Region:
Choose a province:

*
PRO TIP:
All fields with a red dot are required.
Got a question? Connect with us.Contact Us
We're the team to trust for your portable building project.