Latest News:
"Reeling in the excitement! We'll be closed on Sept 29 & 30 for our first annual fishing derby." 🎣🌟
Quality Portable Buildings in Richmond, BC
Carports in Richmond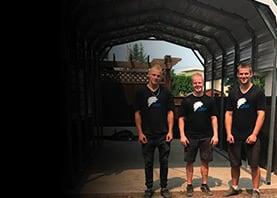 Get an instant quote today.
Do you need a secure and dry location to store your car, SUV, truck, or RV? Are you looking for a more durable option to protect your boat from harsh weather during the offseason? Look no further than JAW Portable Buildings. As leading producers of high-quality portable buildings, we can construct the ideal solution for your vehicles, property, and budget. From classic car storage to RV protection, our portable carports, RV shelters, and boat carports are easy to install and provide reliable coverage for your vehicle in any environment. To learn more about our selection of portable carports in Richmond, reach out to the team at JAW Portable Buildings today.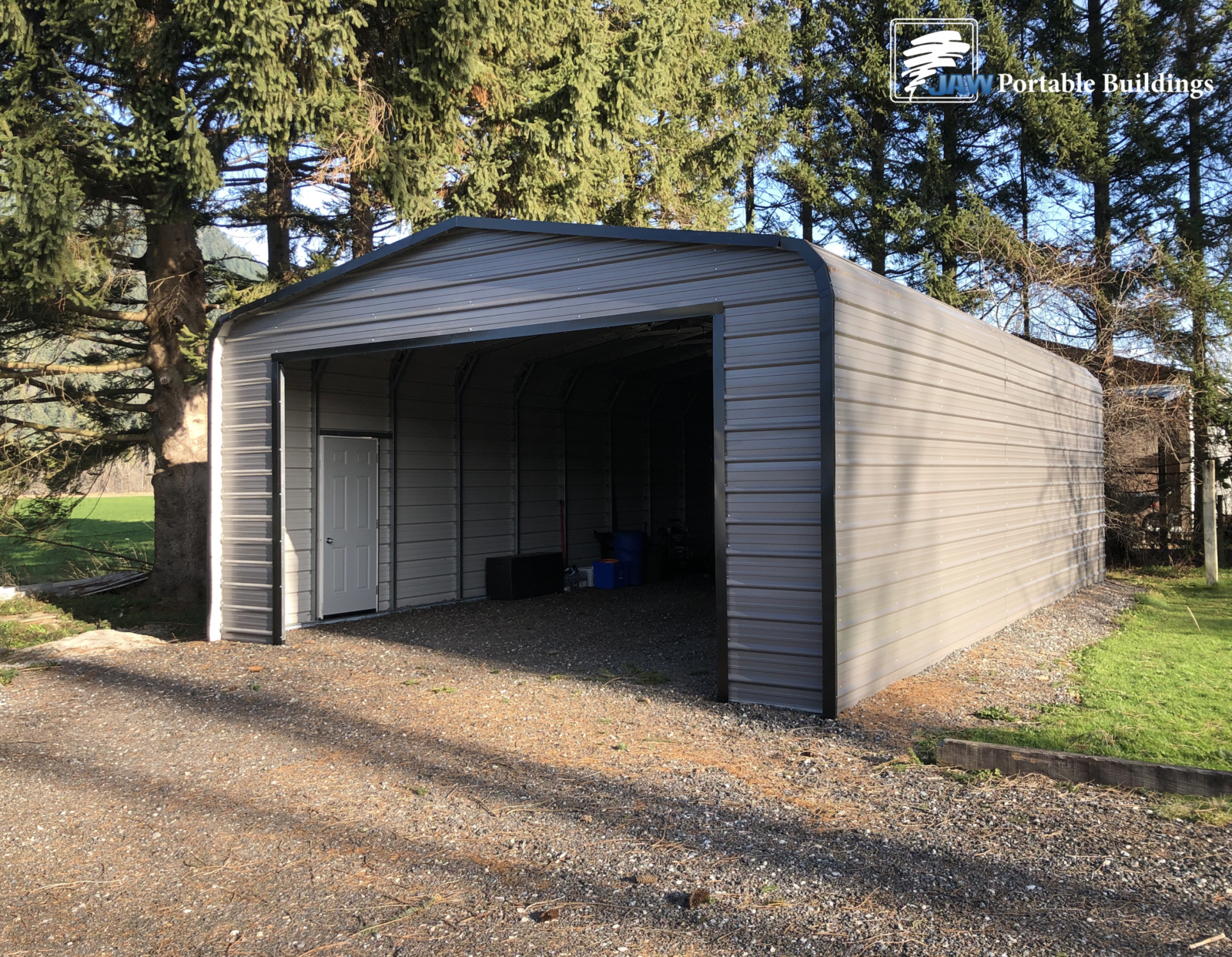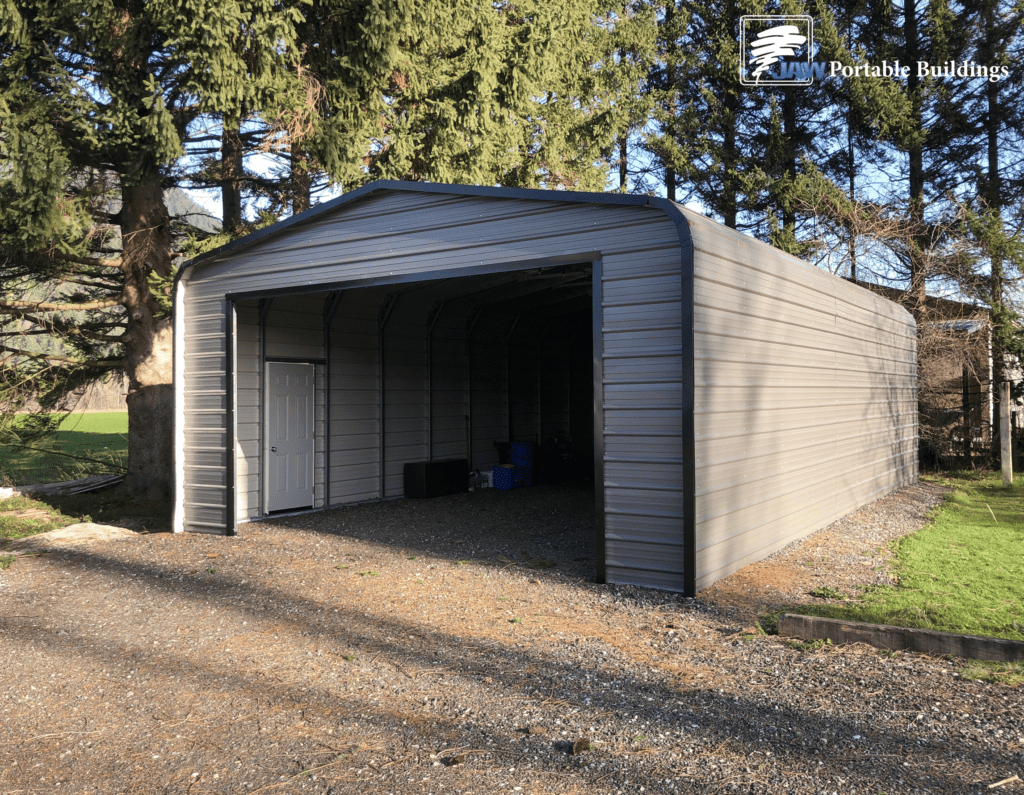 JAW Portable Buildings is proud to provide our products to customers throughout Richmond, BC. Some of the areas we serve in Richmond include:
Lackner
Garden City
Quilchena
Steveston North
Ash Street
Sea Island
Westwind
McLennan
Hamilton
Bridgeport
Aberdeen Village
McNair
Mitchell Island
Moffatt
Oval Village
CARPORTS
If you want to keep a vintage vehicle or your family vehicle safe from damage caused by heavy rain, snow, ice, or harsh sunlight, our carports are the perfect solution. We design and construct each carport to the highest standards by using high-quality materials and precise engineering. This ensures lasting durability and reliable protection from harsh weather, debris, and other elements that could damage an uncovered vehicle. For added protection and privacy, we offer canopy walls as an additional element for most carports. Regardless of your wants and needs, our team will help you find the perfect solution.
RV SHELTERS
It can be difficult to find a safe location to store your RV when it is not in use. Instead of paying for RV storage every year, consider adding a high-quality RV shelter to your property. Constructed from light and durable materials, every RV shelter provides optimal protection while remaining easy to transport and reposition as needed. Each unit can also be equipped with canopy walls for enhanced protection in areas with extreme weather. When you choose our RV shelters, you are choosing a product that will keep your RV in the same condition it was when you parked it, minimizing the chance of damage to the paint, windows, and other elements.
BOAT CARPORT KITS
To keep your boat safe from hail, snow, and heavy wind, you are going to need more than a simple dust cover. If you do not have space in your garage to store your boat or would like to avoid paying for boat storage, consider a boat carport kit from JAW Portable Buildings. These units are designed to provide lasting durability and easy installation on nearly any type of surface. Constructed from light metal materials, our boat carports are surprisingly light while retaining durability you can count on. This makes them easy to move and reposition as needed around your property or during a move to another home.
COMMERCIAL STRUCTURES
In addition to our solutions for vehicles, JAW Portable Buildings is proud to provide a selection of pre-engineered commercial structures that can suit the needs of many industries and applications. Our experienced team can create a commercial structure that adheres to your precise needs and relevant building codes to ensure optimal functionality and safety. Whether you are looking for additional office space or an assembly area, our durable and precision-engineered commercial structures will help you get the job done right.
PRE-ENGINEERED BUILDINGS FROM JAW PORTABLE BUILDINGS
From carports to commercial structures, JAW Portable Buildings is proud to provide our customers with an extensive selection of high-quality pre-engineered buildings. Our team will work with you to understand your precise needs and deliver a tailor-made solution. Whether you need a carport for your daily driver or a commercial structure for your business, you can trust us to get the job done right. Get in touch with our team today to learn more about our quality portable buildings in Richmond!
GET A QUOTE IN LESS THAN ONE MINUTE.
Virtual Portable Building Creator.
Step One

(EDIT)

Step Two

(EDIT)

Final Step
Region:
Choose a province:

*
PRO TIP:
All fields with a red dot are required.
Got a question? Connect with us.Contact Us
We're the team to trust for your portable building project.