Latest News:
"Reeling in the excitement! We'll be closed on Sept 29 & 30 for our first annual fishing derby." 🎣🌟
Providing portable buildings throughout Abbotsford, BC.
Carports in Abbotsford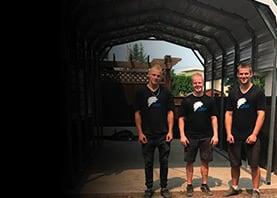 Get an instant quote today.
Are you looking to create a dry location where you can easily store your boat, RV, or car? Do you want to add a new structure on your property, such as a shop, shed, or garage, but do not want to have to go through the process of erecting up a building from the ground up? The dedicated team from JAW Portable Buildings can help you select the ideal pre-engineered structure for your unique wants and needs. All of our carports in Abbotsford are available in a selection of different sizes, making it easy to find the perfect solution for your property. Get in touch with the team of experts from JAW Portable Buildings today to learn more about how we can help you.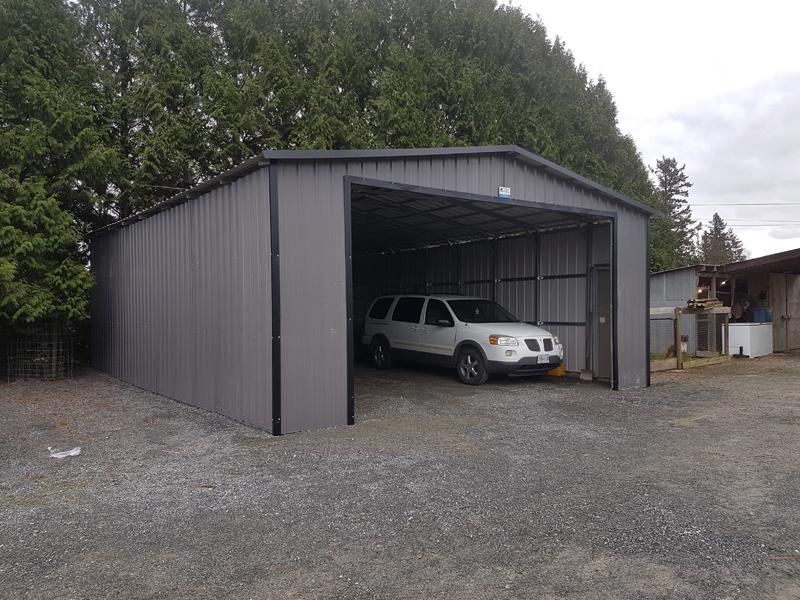 JAW Portable Buildings is proud to provide portable building solutions to customers working and living throughout Abbotsford, BC. Some of the areas we serve in Abbotsford include the following communities and neighbourhoods:
West Abbotsford
East Abbotsford
Bradner
Matsqui Prairie
Clearbrook
Mill Lake
McMillan
Whatcom
Aberdeen
South Poplar
Fairfield
Sumas
Peardonville
Auguston
Townline
Mount Lehman
Abbotsford Carports
Our selection of carports in Abbotsford provide the ideal solution for storing both classic cars and everyday vehicles, including work trucks. All of our carports are uniquely designed to keep vehicles safe from damage caused by poor weather conditions and debris by utilizing metal canopies and frames that can be installed on any ground surface. Our range of carports are also available with canopy walls which can be installed to add an extra level of protection and privacy.
Abbotsford RV Shelters
If you live in a part of Abbotsford that often has to deal with harsh weather conditions like strong winds or heavy snowfall, our selection of RV shelters can help keep your RV or motorhome safe all year long. All portable metal buildings for RVs are constructed from a lightweight metal frame and canopy that is strong enough to stand up to even the harshest elements but still extremely easy to move whenever needed. RV shelters can also be customized to include canopy walls.
Boat Carport Kits in Abbotsford
Our selection of boat carport kits provides the ideal solution for protecting your boat while it is being stored throughout the off season. All boat covers and boat carport kits are made from lightweight metal materials, making them easy to move from one spot to the next. Abbotsford boat carport kits can also be securely installed on all kinds of ground surfaces and can be customized to include canopy walls, depending on your unique needs.
Abbotsford Commercial Structures
All of our Abbotsford commercial structures are made from high-quality materials and can be custom designed to adhere to the building codes in your specific region. Since our pre-engineered commercial structures are available in a range of different sizes, you can easily find the perfect fit for your unique requirements. Our selection of portable buildings is ideal for all kinds of business and institutional related applications.
Pre-Engineered Buildings from JAW Portable Buildings
Whether you are looking to protect a car, RV, boat, or another type of vehicle from extreme weather conditions, you can rely on us to help you select the best Abbotsford carport structure for your wants and needs. Get in touch with the professionals from JAW Portable Buildings today to find out more about how we can help you.
GET A QUOTE IN LESS THAN ONE MINUTE.
Virtual Portable Building Creator.
Step One

(EDIT)

Step Two

(EDIT)

Final Step
Region:
Choose a province:

*
PRO TIP:
All fields with a red dot are required.
Got a question? Connect with us.Contact Us
We're the team to trust for your portable building project.