Latest News:
"Reeling in the excitement! We'll be closed on Sept 29 & 30 for our first annual fishing derby." 🎣🌟
High-Quality Portable Buildings in Burnaby, BC
Carports in Burnaby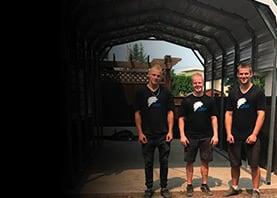 Get an instant quote today.
Are you looking for a reliable way to protect your RV or boat from the elements during autumn and winter? Do you need additional office or assembly space for your business? The team at JAW Portable Buildings can help. As a leading provider of pre-engineered commercial structures, RV shelters, and carports in Burnaby, we can manufacture the perfect solution for your exact wants and needs. Every structure we manufacture is constructed from durable materials and assembled with precision to ensure lasting protection, durability, and reliability. To learn more about our selection of shelters, carports, and other products, get in touch with the team at Jaw Portable Buildings.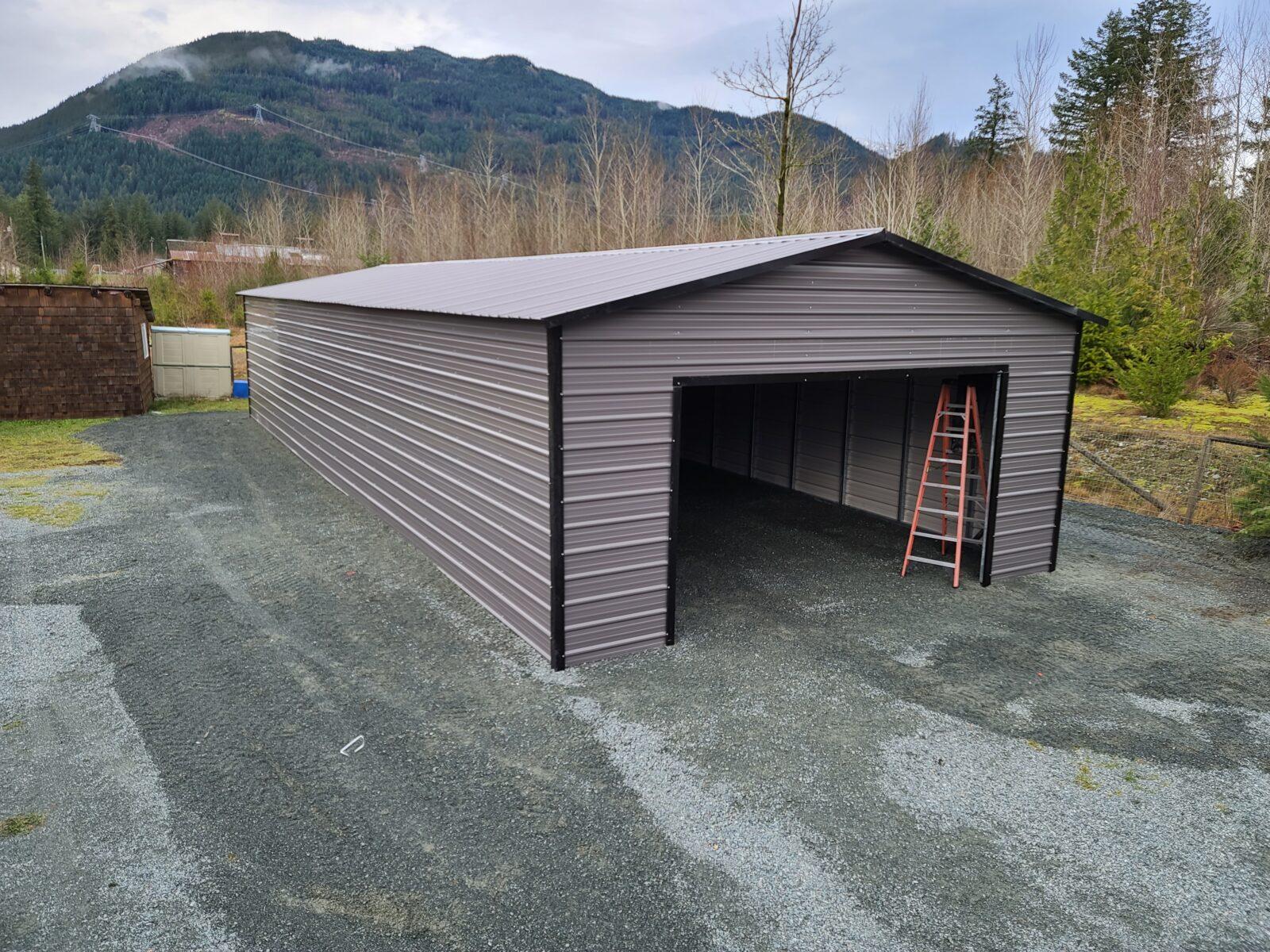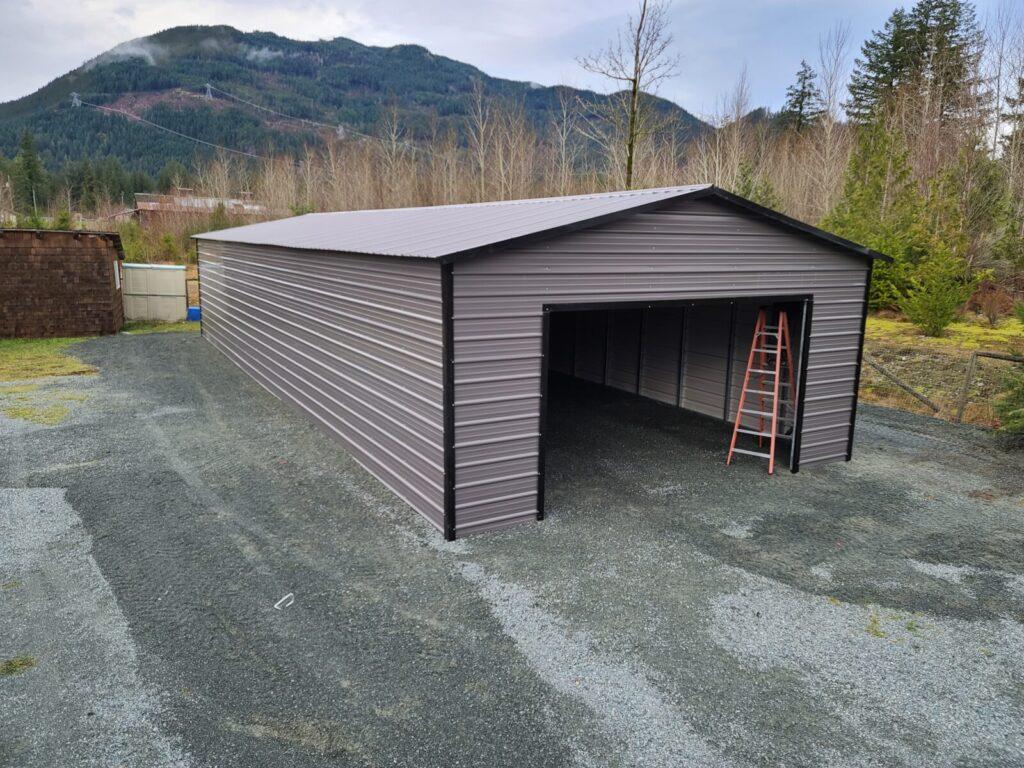 JAW Portable Buildings is proud to provide a leading selection of carports and portable buildings to all clients throughout Burnaby, BC. Some of the areas we serve in Burnaby include:
Lakeview-Mayfield
Cariboo-Armstrong
Suncrest
Burnaby Heights
Stride Hill
Lochdale
Government Road
Big Bend
Douglas-Gilpin
Ardingley-Sprott
Sperling-Broadway
Maywood
Morley-Buckingham
Oakalla
Parkcrest-Aubrey
Richmond Park
Second Street
Stride Avenue
CARPORTS
Do you own a collector's vehicle or luxury vehicle that is at risk of damage from extreme weather conditions? A high-quality carport from Jaw Portable Buildings may be the perfect solution. Whether you are looking to protect your daily driver or keep a vintage vehicle safe, our carports in Burnaby deliver reliable protection in any environment. Every carport from JAW Portable Buildings is designed to protect your vehicle from harsh sunlight, excessive rain, heavy snow, windborne debris, and ice buildup. Each unit can also be equipped with canopy walls to further increase protection and privacy, allowing you to customize your carport based on your needs and budget.
RV SHELTERS
If you are looking for a way to protect your RV during the offseason without spending money on storage each year, consider a durable RV shelter from JAW Portable Buildings. Our experienced team will work with you to design, construct, and install the ideal RV shelter for your vehicle and property, ensuring optimal safety without impeding your yard or driveway. Reach out to our team today to learn more about our RV shelters in Burnaby.
BOAT CARPORT KITS
While boats are fun during summer, they can be difficult to store and protect throughout the other seasons. If you are looking for an easier and more cost-effective alternative to boat storage, look no further than our boat carport kits. These units are designed and constructed to provide an efficient combination of durability, portability, and protection, allowing you to set them up and move them as needed based on your needs.
COMMERCIAL STRUCTURES
Space is one of the most valuable resources for any business regardless of their size or the industry they serve. That is why JAW Portable Buildings is proud to provide a variety of pre-engineered commercial structures for businesses in Burnaby. Each structure can be designed to align with your wants and needs while complying with relevant industry codes and standards. Whether you are looking for additional office space or an area to assemble products, our commercial structures are the perfect solution.
PRE-ENGINEERED BUILDINGS FROM JAW PORTABLE BUILDINGS
At JAW Portable Buildings, we are committed to delivering durable, reliable, and high-quality solutions for all types of vehicles and commercial applications. Whether you need a carport for your daily driver or a large commercial structure, we will approach your project with the same high attention to detail and commitment to quality. Get in touch with our team to learn more about our structures, shelters, and carports in Burnaby!
GET A QUOTE IN LESS THAN ONE MINUTE.
Virtual Portable Building Creator.
Step One

(EDIT)

Step Two

(EDIT)

Final Step
Region:
Choose a province:

*
PRO TIP:
All fields with a red dot are required.
Got a question? Connect with us.Contact Us
We're the team to trust for your portable building project.