Latest News:
"Reeling in the excitement! We'll be closed on Sept 29 & 30 for our first annual fishing derby." 🎣🌟
Providing portable buildings throughout Chilliwack, BC.
Carports in Chilliwack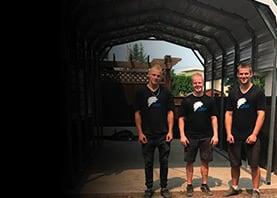 Get an instant quote today.
Are you looking for an easy way to protect your car, boat, or RV from being exposed to the elements? Are you wanting to add a new structure on your property but do not want to have to deal with the entire building process? JAW Portable Buildings offers a range of portable buildings and carports in Chilliwack in a selection of different sizes. No matter what you are looking for in a pre-engineered metal building, our dedicated team can help you find the ideal solution for your unique wants and needs. Get in touch with the expert team from JAW Portable Buildings today to find out more about how we can help you.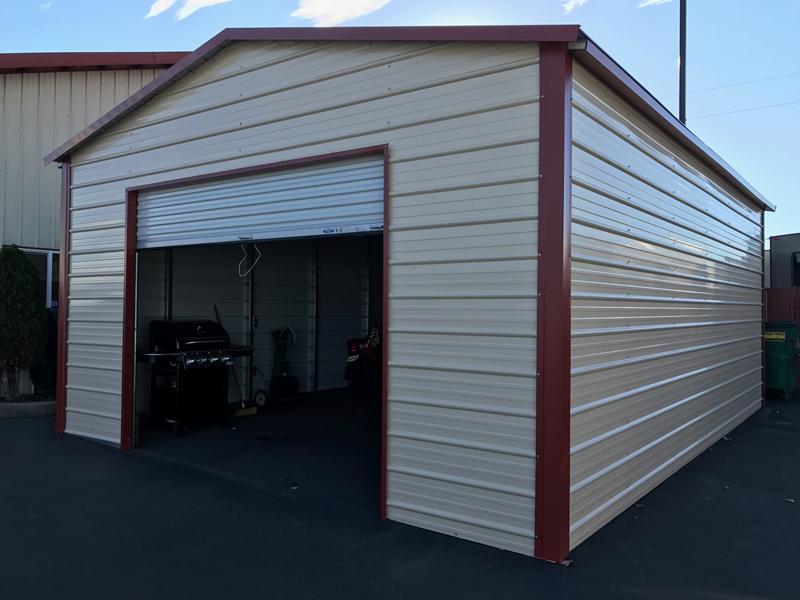 JAW Portable Buildings is proud to provide portable building solutions to customers living and working throughout Chilliwack, BC. Some of the areas we serve in Chilliwack include the following neighbourhoods and communities:
Sardis
Fairfield Island
Chilliwack Proper Village West
Camp River
Downtown Chilliwack
East Chilliwack
Rosedale
Atchelitz
Cultus Lake Park
Greendale
Ryder Lake
Vedder Crossing
Yarrow
Yarrow Ecovillage
Chilliwack Carports
Whether you are looking to store a classic car or your need a covered parking area for your business vehicles, we offer a selection of carports in Chilliwack that are specifically designed to keep your vehicles safe from poor weather conditions and debris. All of our carports are constructed from metal canopies and frames that can be installed on any type of ground surface. Our Chilliwack carports can also be purchased with canopy walls for added privacy and protection.
Chilliwack RV Shelters
Our selection of Chilliwack RV shelters offers the perfect solution for protecting your RV or motorhome from harsh weather conditions, such as high winds and heavy snowfall. This type of portable metal building is made from a lightweight metal canopy and frame, making it extremely easy to move the structure from one location to the next. All of our RV shelters can also be customized or equipped with canopy walls, depending on your unique requirements.
Boat Carport Kits in Chilliwack
If you are looking for a better way to protect your boat in the off season, a boat carport kit might be the perfect solution for you. Our selection of metal boat carport kits and boat covers are light enough to be easily moved, yet strong enough to withstand the harshest Canadian weather. All Chilliwack boat carport kits can be securely installed on all kinds of ground surfaces and are available with canopy walls.
Chilliwack Commercial Structures
Pre-engineered commercial structures can be custom designed to meet your specific region's building codes. No matter what type of business or institution you need a pre-engineered portable building for, we can help you create the ideal building for your exact specifications. All of our Chilliwack commercial structures are constructed from high-quality materials and are available in a selection of different sizes.
Pre-Engineered Buildings from JAW Portable Buildings
No matter what kind of vehicle you are looking to protect from extreme weather and sunlight—car, RV, boat, etc.—we can help you select the best Chilliwack carport structure for your exact wants and needs. Get in touch with the expert team from JAW Portable Buildings today to learn more about which type of portable structure will work best for you.
GET A QUOTE IN LESS THAN ONE MINUTE.
Virtual Portable Building Creator.
Step One

(EDIT)

Step Two

(EDIT)

Final Step
Region:
Choose a province:

*
PRO TIP:
All fields with a red dot are required.
Got a question? Connect with us.Contact Us
We're the team to trust for your portable building project.