Latest News:
"Reeling in the excitement! We'll be closed on Sept 29 & 30 for our first annual fishing derby." 🎣🌟
High-Quality Portable Carports in Delta, BC
Carports in Delta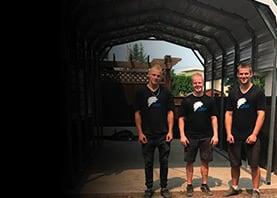 Get an instant quote today.
Do you need a place to safely store your car, boat, or RV? Are you looking for a way to add more office space or assembly space to your operation? The experts at JAW Portable Buildings can help. As an experienced manufacturer of high-quality commercial structures, RV shelters, and portable carports in Delta, we can provide you with the perfect solution for your needs and space requirements. We are proud to construct every portable carport and building from high-quality materials to ensure long-lasting performance, durability, and reliability. Get in touch with the team at JAW Portable Buildings today to learn more about our carports and pre-engineered buildings in Delta.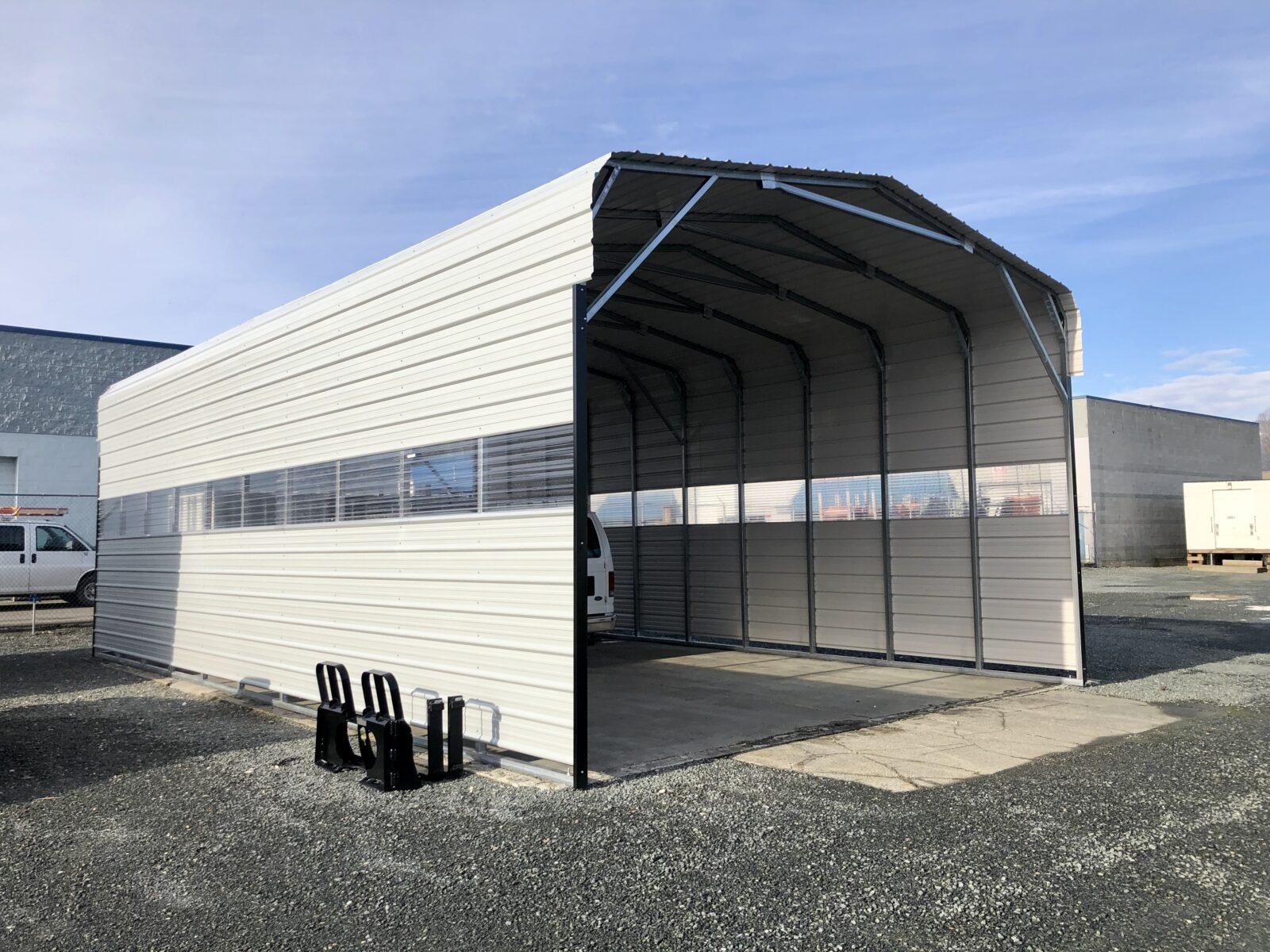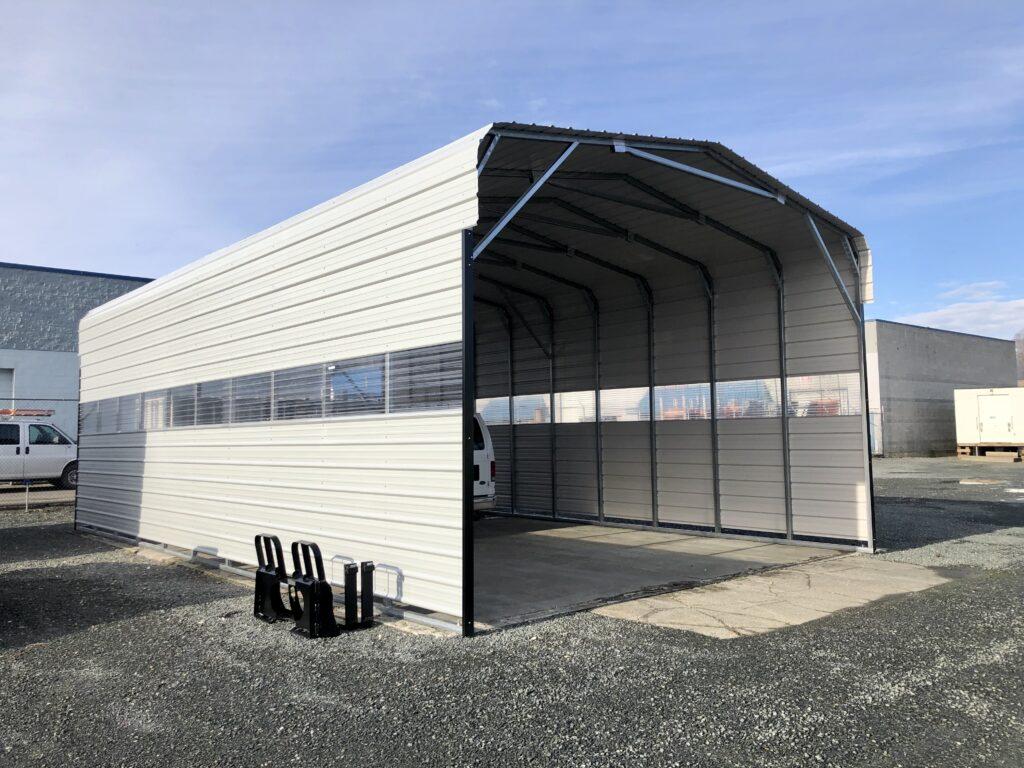 At JAW Portable Buildings, we are proud to craft high-quality carports and portable buildings for clients throughout Delta, BC. Some of the areas we serve in Delta include:
Annieville
Beach Grove
Boundary Beach
Cliff Drive
English Bluff
Forest-by-the-Bay
Imperial Village
Ladner
Nordel
Pebble Hill
Scottsdale
Sunbury
Sunshine Hills
Sunshine Woods
The Highlands
The Terrace
The Village
Tsawwassen Central
CARPORTS
Do you live in an area with extreme weather conditions? Are you looking for an effective way to protect your vintage vehicle or daily driver? Look no further than a high-quality carport from JAW Portable Buildings. Whether you are looking to protect a single vehicle or multiple cars, our team will work with you to create the perfect carport for your wants and needs. All carports are constructed from high-quality materials with precise engineering and can be equipped with canopy walls for additional privacy and protection from windborne debris.
RV SHELTERS
RV storage can be a costly expense every year if you do not have a safe place to park your recreational vehicle during the offseason. That is why JAW Portable Buildings is proud to offer a selection of RV shelters for all types of recreational vehicles. We will collaborate with you to design, construct, and install the perfect RV shelter for your vehicle and property. This ensures that you are getting reliable protection designed to adhere to your driveway, yard, and other property elements instead of obstructing them.
BOAT CARPORT KITS
Boats need to be properly stored and protected during fall and winter to minimize the risk of damage. While many people pay for boat storage over these seasons, our boat carport kits offer the same reliable protection while allowing users to reduce costs over time. Each boat carport kit from JAW Portable Buildings is designed to provide the perfect balance of durability, portability, and protection, allowing you to set them up and take them down as needed.
COMMERCIAL STRUCTURES
Do you need additional office space or assembly space for your operation but do not have the desire or ability to move to a larger facility? JAW Portable Buildings can help with our selection of pre-engineered buildings and high-quality commercial structures. We will work with you to design and construct each structure according to your precise wants, needs, and industry standards. Whether you are looking for a covered assembly area, a secure storage room, or a portable office, our commercial structures are the perfect solution.
PRE-ENGINEERED BUILDINGS FROM JAW PORTABLE BUILDINGS
The team at JAW Portable Buildings is committed to delivering high-quality and long-lasting RV shelters, commercial structures, and carports in Delta. Whether your job is small and straightforward or large and complex, we will approach it with the same high level of precision and attention to detail. Get in touch with our team today to learn more about our solutions in Delta!
GET A QUOTE IN LESS THAN ONE MINUTE.
Virtual Portable Building Creator.
Step One

(EDIT)

Step Two

(EDIT)

Final Step
Region:
Choose a province:

*
PRO TIP:
All fields with a red dot are required.
Got a question? Connect with us.Contact Us
We're the team to trust for your portable building project.