Latest News:
"Reeling in the excitement! We'll be closed on Sept 29 & 30 for our first annual fishing derby." 🎣🌟
Quality Portable Buildings Throughout Mission, BC
Carports in Mission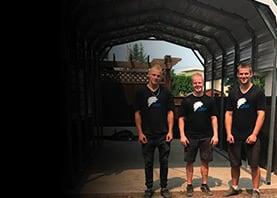 Get an instant quote today.
Have you always wanted a safe and durable space to store your car, RV, or boat when it is not in use? Do you want a high-quality workshop on your property but dread the idea of building it yourself? JAW Portable Buildings can help. Our mobile building and carport specialists can help you choose the perfect portable building for your specific needs. Every pre-engineered metal building we provide is built to offer lasting durability and protection in nearly any location. We proudly offer an extensive selection of sizes and colours, making it easy to find the perfect fit for your property. Get in touch with our team today to learn more about our portable buildings and carports in Mission.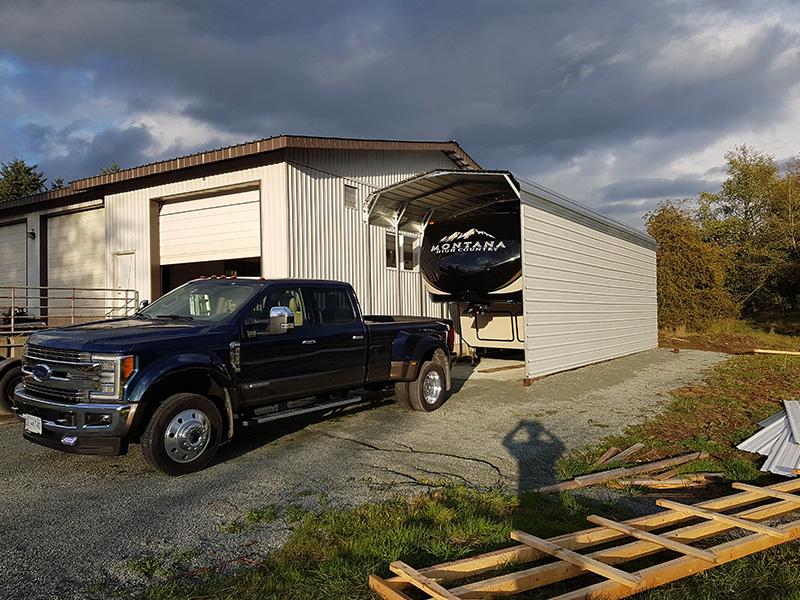 JAW Portable Buildings is proud to provide our products and services to all customers throughout Mission, BC. Some of the areas we serve in Mission include:
Cedar Valley
Downtown Mission
Fraser Corridor
Ferndale
Hatizc
Keystone
Silver Creek
Silverdale
Silverhill
Steelhead
Squamish Nation
Carports
Whether you own a car, SUV, motorcycle, truck, work vehicle, or class collector's vehicle, we can provide the perfect Mission carport for your needs. Every carport we design and manufacture is built to deliver reliable protection from harsh weather conditions and debris. With high-quality materials and the ability to be installed on nearly any surface, our portable carports are ideal for any environment. For further protection and privacy, our carports can be customized with sturdy canopy walls.
RV Shelters
Is your Mission home consistently subjected to harsh winds, heavy rain, or other harsh weather conditions that could damage your RV? Consider one of our RV shelters. Every unit is constructed from lightweight and durable metals to deliver lasting protection and easy transportation if needed. For extreme weather conditions, our RV shelters can be equipped with canopy walls to add another layer of protection.
Boat Carport Kits
Do you need to protect your boat during the off season? A boat carport from JAW Portable Buildings may be the perfect solution. Our selection of boat carports in Mission are strong enough to withstand harsh weather conditions, yet they are still light enough to move around your property as needed. This makes them easy to install on nearly any type of surface.
Commercial Structures
JAW Portable Buildings is proud to offer a complete selection of pre-engineered commercial structures for Mission businesses. Our commercial structures are available in a variety of different configurations and sizes, allowing us to support many industries and types of businesses. Our experts will collaborate with you to create a commercial structure that meets your preferences, business requirements, and applicable codes. Every unit is constructed with high-strength materials to ensure lasting durability and enhanced comfort.
Pre-Engineered Buildings from JAW Portable Buildings
Whether you are looking for a carport, RV shelter, or commercial structure, you can trust the team at JAW Portable Buildings to deliver a quality solution for your specific needs. Our team strives to provide you with the best portable pre-engineered building for your vehicle, boat, or business. To learn more about our products and solutions, get in touch with the JAW Portable Buildings team today.
GET A QUOTE IN LESS THAN ONE MINUTE.
Virtual Portable Building Creator.
Step One

(EDIT)

Step Two

(EDIT)

Final Step
Region:
Choose a province:

*
PRO TIP:
All fields with a red dot are required.
Got a question? Connect with us.Contact Us
We're the team to trust for your portable building project.