Latest News:
"Reeling in the excitement! We'll be closed on Sept 29 & 30 for our first annual fishing derby." 🎣🌟
Quality Portable Buildings in Port Moody, BC.
Carports in Port Moody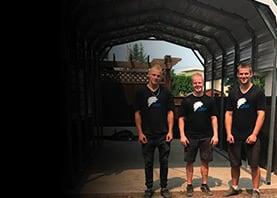 Get an instant quote today.
Are you thinking about adding a high-quality structure to your property for a workshop or extra storage space but do not want to worry about the hassle of a long construction process? Do you need somewhere safe to store your vintage car, boat, or RV? The dedicated team of portable building specialists from JAW Portable Buildings can help you select the ideal carport or shelter for your property. Get in touch with us today to learn more about our portable buildings and carports in Port Moody.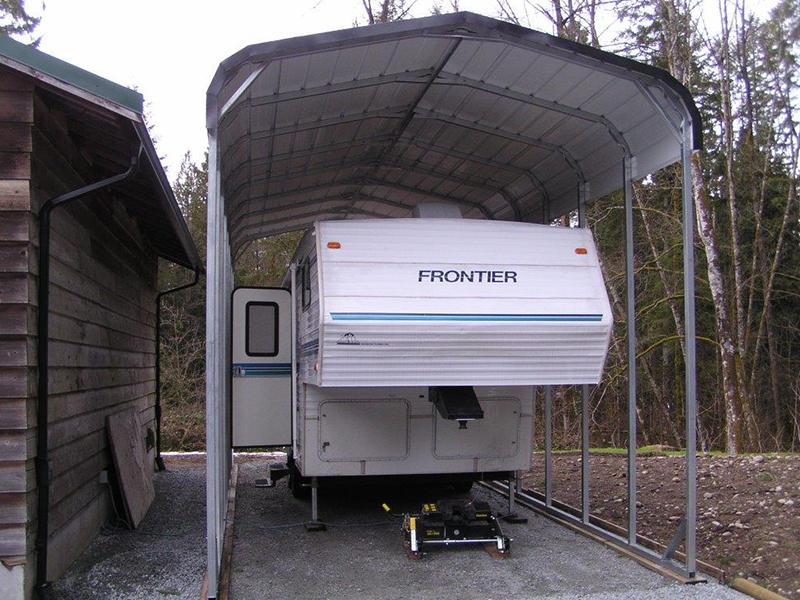 JAW Portable Buildings is proud to provide high-quality products and services to customers throughout Port Moody, BC. Some of the areas we serve in Port Moody are:
April Road
Belcara
College Park
Coronation Park
Glenayre
Harbor Heights
Heritage Mountain
Inlet Centre
Ioco
Mountain Meadows
Noons Creek
Pleasantside
Seaview
Twin Creeks
Carports
Portable carports provide the perfect solution for anyone who wants to protect their vehicle from harsh weather conditions and debris. All of our carports are designed and manufactured in-house by our skilled team, using high-quality materials and precise manufacturing techniques to ensure each carport delivers lasting protection for your car. Every carport can also be equipped with canopy walls for further protection and privacy.
RV Shelters
If your RV is left exposed to the elements—heavy rain, strong winds, snow, etc.—for prolonged periods of time, it can be significantly damaged. Our selection of quality RV shelters are uniquely designed to keep your vacation vehicle safe throughout the entire year. Each shelter is engineered to be lightweight and extremely durable, providing reliable protection and easy transportation if needed. We also offer canopy walls for each of our RV shelters, which are especially ideal for areas subjected to extreme weather conditions.
Boat Carport Kits
Depending on where you live in Port Moody, a fabric cover may not be enough to keep your boat safe during the offseason. Adding a boat carport to your property will ensure that your boat is kept safe from the elements when not in use. Each boat carport is uniquely designed to withstand years of demanding weather while still being light enough to move from one location to the next as needed. In addition to portability and strength, each unit is also designed to allow for easy installation on almost any surface type.
Commercial Structures
No matter what industry you work in, we can help you select the ideal portable building for your commercial property. We offer a wide range of quality pre-engineered commercial structures in a variety of configurations and sizes, making it easy to find the ideal structure for your application. By working closely with you throughout the entire process, we can help you create a custom structure tailored to your unique wants, needs, and industry requirements. All of our commercial structures are constructed from high-strength materials for lasting durability.
Pre-Engineered Buildings from JAW Portable Buildings
From carports and RV shelters to boat carports and commercial structures, we can help you select a durable, reliable, and effective portable building solution for your specific wants and needs. Get in touch with the dedicated team from JAW Portable Buildings today to learn more about our products and services for Port Moody customers.
GET A QUOTE IN LESS THAN ONE MINUTE.
Virtual Portable Building Creator.
Step One

(EDIT)

Step Two

(EDIT)

Final Step
Region:
Choose a province:

*
PRO TIP:
All fields with a red dot are required.
Got a question? Connect with us.Contact Us
We're the team to trust for your portable building project.