Latest News:
"Reeling in the excitement! We'll be closed on Sept 29 & 30 for our first annual fishing derby." 🎣🌟
Quality Portable Buildings in Surrey, BC
Carports in Surrey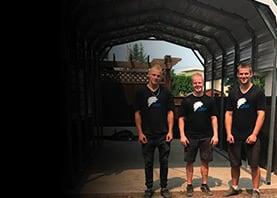 Get an instant quote today.
Are you in need of additional space for your business? Do you need to protect your RV, boat, or daily driver from the elements? JAW Portable Buildings has the perfect solution. With a leading selection of pre-engineered commercial structures, carports, and RV shelters, we can provide a quality solution for your precise wants and needs. Each of our high-quality structures can be designed and customized to your exact specifications to ensure lasting durability, quality, and reliability. For more information on our portable structures and pre-engineered buildings, reach out to the team at JAW Portable Buildings today.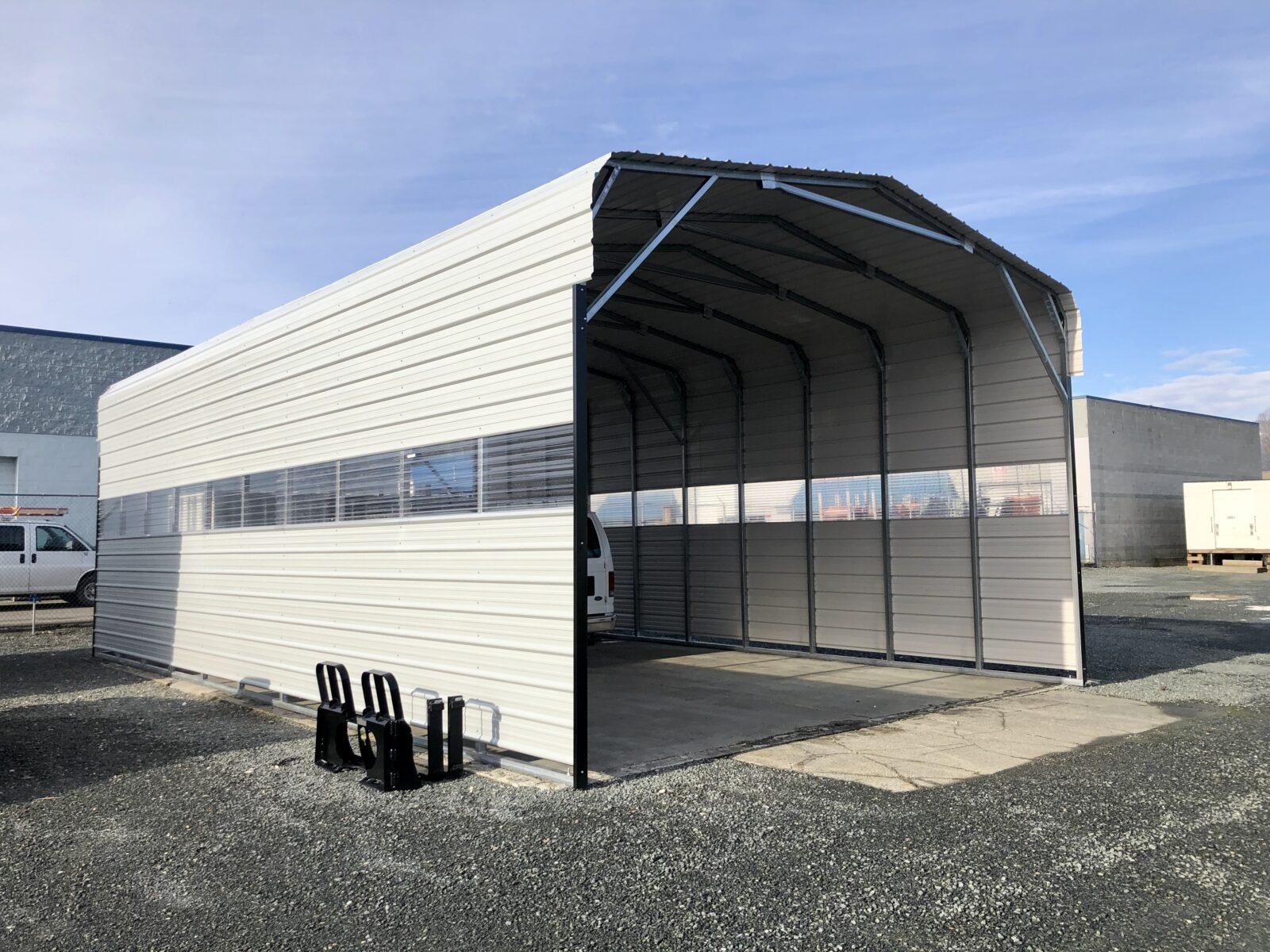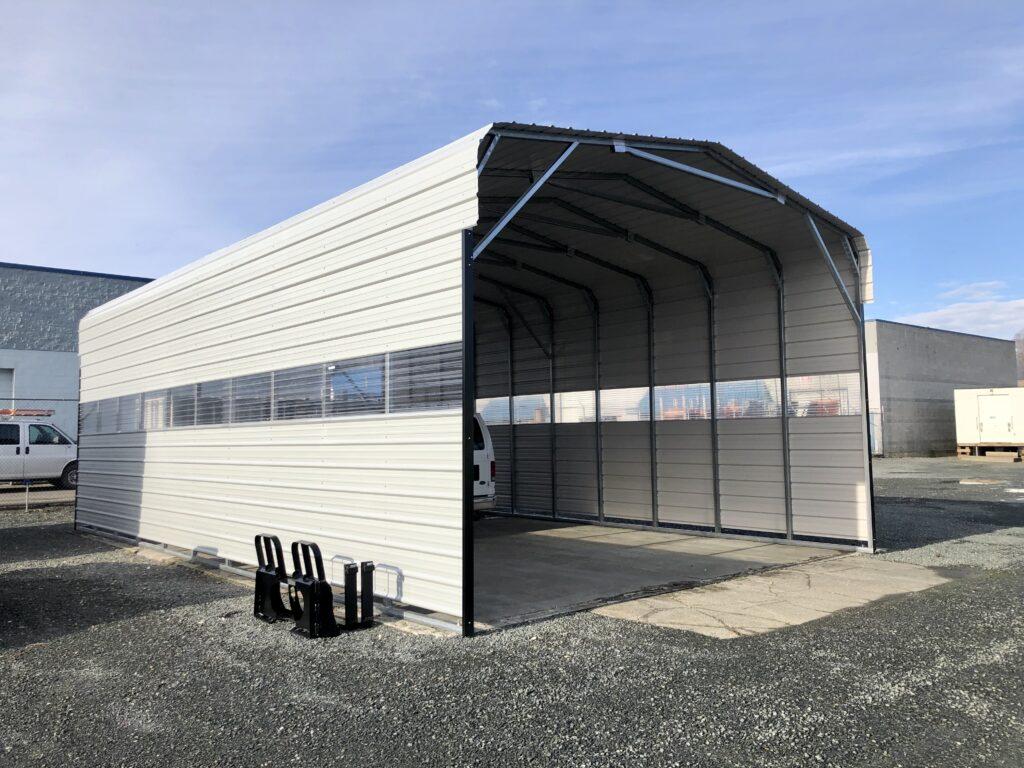 The team at JAW Portable Buildings is proud to provide our products to all clients throughout Surrey, BC. Some of the areas we serve in Surrey include:
Morgan Creek
North Cloverdale East
South Newton
Douglas
Crescent Beach
Fleetwood Town Centre
Rosemary Heights Central
West Cloverdale South
Rosemary Heights West
East Clayton West
North Cloverdale West
East Clayton
Aloha Estates
South Port Kells
North Grandview Heights
Ocean Park
Orchard Grove
Semiahmoo Town Centre
CARPORTS
If you live in an area that experiences a variety of harsh weather conditions, you likely understand how damaging these conditions can be to your vehicle. To keep your daily driver or your collector's vehicle safe from the elements, look no further than our selection of high-quality carports. Each unit is designed to deliver reliable protection from heavy rain, snow, harsh sunlight, and windborne debris. With high-quality materials and precise engineering, you can be sure that a carport from JAW Portable Buildings will stand the test of time. All carports can also be equipped with optional canopy walls to further increase protection and privacy. Reach out to our team today to start designing the perfect carport for your needs.
RV SHELTERS
Autumn and winter weather conditions can cause severe damage to an uncovered RV. Instead of paying for storage every year, consider choosing a high-quality RV shelter from JAW Portable Buildings. Every unit is precision-engineered and constructed from durable materials to ensure lasting and reliable protection for your RV during the offseason. Our team will work with you to design and construct the perfect shelter for the dimensions of your RV, keeping it safe from various hazards until it is time to use it again.
BOAT CARPORT KITS
Boat storage can be expensive and difficult to find depending on where you live. If you are looking for a great way to keep your boat on your property and protect it from the elements during the offseason, look no further than our boat carport kits. Each unit is designed to offer a reliable combination of durability and easy portability, allowing you to set up your kit precisely where you want it and rest assured that it will keep your boat safe.
COMMERCIAL STRUCTURES
At Jaw Portable Buildings, we know how valuable space is for any business regardless of their size or the industry they work in. That is why we are proud to offer an extensive selection of commercial structures that can be designed to meet your precise needs and industry standards. Whether you are looking for additional office space or a covered storage area for materials, we will work with you to determine the best option. Each commercial structure we offer is constructed from high-strength materials to the highest standards to ensure lasting reliability and functionality.
PRE-ENGINEERED BUILDINGS FROM JAW PORTABLE BUILDINGS
The team at JAW Portable Buildings is committed to delivering high-quality products for all types of vehicles and commercial applications. Whether you are looking for a commercial structure or durable carport in Burnaby, we are proud to deliver a lasting solution that is perfect for your precise needs. Reach out to our team to learn more about our products to discuss the details of your project.
GET A QUOTE IN LESS THAN ONE MINUTE.
Virtual Portable Building Creator.
Step One

(EDIT)

Step Two

(EDIT)

Final Step
Region:
Choose a province:

*
PRO TIP:
All fields with a red dot are required.
Got a question? Connect with us.Contact Us
We're the team to trust for your portable building project.